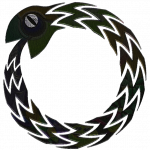 As most of you would be aware Facebook's promised awesomeness turned out to be a one-to-one video chatting feature. Now is that really innovative ? It is something  that has already been introduced since almost a decade by companies now vanished. Of the barely surviving companies, ICQ introduced video chatting in 2007. In fact, for some inexplicable reason, I always feel ICQ was precursor of Twitter in a way. Going back to video-chatting, the much-touted Google+ Hangout feature isn't the first group video chat either. I remember at least one service, ICU , which had similar features, then Yahoo Messenger + Public Chat + Group are so similar to the phenomenon that is now termed as Social Networking.
So why is it that they failed in the long run (or we would be using them now)  ?
Are the trends in Internet Technology cyclical too as it is in nature if we were to take an philosophical or theological  perspective ?
Or are they like the evolutionary cycle, best explained by Darwin in his theory on natural selection. The weak perish the stronger ones survive. 99.99 percent of  all species to have evolved on earth are now extinct. So it seems a little bit of both- services on Internet that are not strong enough to retain users go bust and are shut down but the ideas are not. They are recycled and presented again to the consumers in a different form and on a more evolved platform.  The strongest and the most innovative services survive but there is always one that becomes bigger than others and continues to dominate until the next tough kid on the block challenges its hegemony; the cycle starts all over again.  I wonder if one could call it Internet's own Cyclic Redundancy Check !
Let us go back a couple of decades when notebook meant a a collation of identical (preferably blank)  papers 0n which something could be written using pen or pencil etc, to look at pattern on which the industry has evolved. 1980, a little known software company, Microsoft, was awarded a contract by IBM to provide OS for its upcoming product, the IBM Personal Computer. The computer industry giant  believed that money lay in hardware alone,  software was just an accessory. However, Bill Gates saw the future differently and used IBM as its launching pad for its operating system DOS and later Windows. At the  same time Apple Computers was busy cloning a PARC Alto GUI  but Microsoft emerged the biggest player in the IT industry in a matter of years. Its numerous ethically questionable policies such as arrangements with leading OEMs to bind its software with their hardware and thus force it on consumers and its unwillingness to separate Internet Explorer from the OS  drew lot of criticism and even law suits in which the Court found it guilty of monopolizing PC software industry and practicing anti-competitive means thus validating the public perception that "Microsoft is evil".
However, neither public perception nor judicial verdict affected Microsoft as much as the arrival of GNU and Open Source Software Movement did.  Linux, an OS created by Linus Trovalds and a group hackers collaborating through newsgroups caused it far more damage than any other competitor could imagine.  It was a classic David Vs Goliath contest as was the next contest that Microsoft faced when Google emerged as a competitor. Microsoft had begun by not directly competing with IBM but doing something entirely different, so did Google. It didn't target the core industry of Microsoft, which were in its OS and browser, instead Google developed its own core competence in an area which was going to be crucial in the next step of industry's evolution- the search engine. It started off with a blank web page, a text box and a button in the center and a powerful algorithm on the server side, once it had acquired a solid userbase, it went on to monetize the service by introducing innovative concepts such as Adsense and AdWords.  Google's slogan "Don't be evil" was a direct attack on Microsoft but it didn't take long to overtake Microsoft and become Goliath itself not just revenue-wise but also ethics-wise.
New Web 2.0 services like Twitter and Facebook, especially the latter remarkably resembles Google in its infancy. It doesn't pose a direct threat to the dominant player's core area (Google search), it is rather trying to get into the dominant position as the next stage in the evolution of the Web arrives – the Social Web. History has this uncanny habit of repeating itself and the IT industry has seen it too.  As the paradigms have changed so have the fortunes of Internet companies, the established companies have found it difficult to reconcile their business strategies with the emerging trends, startups on the other hand have been able to dictate the trends.  Looking at the history, Facebook seems to have the edge but Google is unwilling to relinquish given the fact that it has enough resource to not only retain its position but also do what no other entity has been able to – control the Web.
The important question at this point would be, does Google know what is required of it ? Web 2.0 services like Facebook, Twitter and LinkedIn have started with very simple but innovative functionalities, building user-base first and adding more functionalities around them.  Google seems more determined in adding features first and adding users only in batches.  Social Web doesn't work that way, you go to the site where your most friends are. However,some may argue Google doesn't really require to build its user-base since it already has the largest user-base and has promised to give access to everyone by 31st July,the assumption here is that everyone or most users logging into Gmail or visiting Google search would be naturally exposed to Google+. But let us not forget that Microsoft search engine was second to none before Google arrived, it already had a monopoly on browsers but still most people used MS Internet Explorer to search on Google.com.  The only way to know for certain if Google+ can dethrone Facebook is by waiting till at least mid-August, provided, Google has given access to everyone by July 31st as promised.