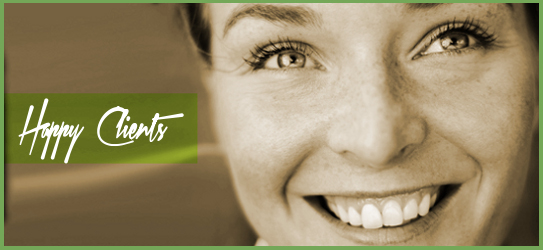 It is a known fact that positive feedback, appreciation infuses adrenalin into your veins which charges you up.  With this surge, you tend to do things faster and things tend to become smoother, almost all the time. For all this to happen or more specifically, for that positive note of appreciation to trickle, you need to have happy clients.
That brings us next to the core issue of making clients happy, exceeding their expectations, delighting them. And this for sure would seem like a very daunting uphill task. Should i say herculean?
No. It might just be much simpler.
To understand client psychology, we would need to step into their shoes first and then try looking at the situation. Imagine yourself working on something important. Dozens of webpages are opened up, you are frantically doing google searches and compiling information and then suddenly your laptop breaks down! Everything gets dark.. Hours of work has been lost and you have no idea if you could recover it or not.  The next thing you do is to take it to the laptop service center. You expect someone to give you a warm welcome, put you at ease regarding the work, give you a rough idea on what needs to get fixed and then keeps you updated while he is fixing it. Right?
And if you enter the service center and you are lost in the crowd, no one pointing you to the right mechanic, no one listening to your exact problem situation – you would actually feel frustrated. On top of this, if you are told that this will take 2 hours to fix and you spend those painstaking 2 hours in the waiting room and no one updates you at the end of it about the status, you get so p.. off. And then if the mechanic updates you that it will take 8 hours more.. you feel like tearing the place up! I have been thru similar experiences and as a result my recommendations or warnings show up promptly in favor of or against service centers i have been to when people ask me. And if I was harassed too much, I go out online and pour out my angst. This is all but natural.
Our clients are exactly on the same boat. They have a situation. They need a solution for it. First they have done their part of research to reach out to us. Once they are with us, they should feel relaxed and at ease that we are handling their project. They should be able to know exactly what we are capable of doing from day 1.  And this is where responsiveness comes in. Being responsive to a client's need ensures that he is updated about the progress of his project at all times and he is sure that he is at the right place. The final product does matter but the client would always remember the way he was treated and responded to.
This is what we call as a simple step – being responsive to what the client needs. And this sets the initial bonding and the start of a greater relationship with clients.
Do you agree that being responsive helps us gain client satisfaction and delight? What do you think?
Cheers
Author – Subhendu Pattnaik