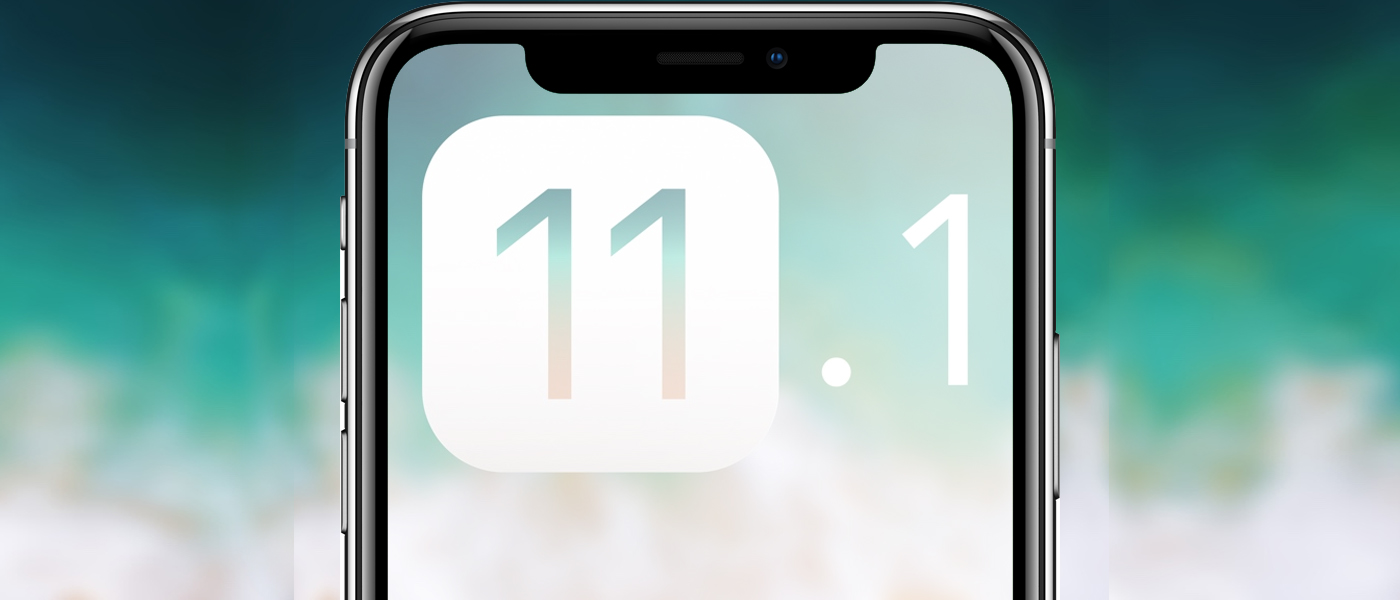 Apple unveiled iOS 11 at its Worldwide Developer Conference 2017. It subsequently rolled out iOS 11 officially in September for iOS, iPad, and iPod Touch. In addition to providing a number of new features and enhancements, the 11th edition of iOS also facilitates multitasking. It even comes with an upgraded Siri with the capability to translate the same sentences into multiple languages without any error. At the same time, the version 11 of Apple's mobile operating system also brings augmented reality (AR) to iPhone and iPad through a new framework called ARKit. Apple subsequently rolled out several beta versions of iOS 11.1 for testing and evaluation. The company recently rolled iOS 11.1 as a major iOS 11 update. The version 11.1 of iOS comes with several new features, enhancements and bug fixes, along with 70 new emojis.
Overview of New Features and Enhancements in iOS 11.1
Improved Photos
The version 11.1 of iOS resolves some of the problems related to photo apps caused by iOS 11. It resolves the issues that made certain photos appear blurred and slowed down playback effect of Live Photo. Likewise, iOS 11.1 also resolves the issues that impact performance when a user swipes screen shots. It even comes with fixes for an issue that prevented the photos display as part of People album while being restored from the iCloud Backup.
Refined Accessibility Features
IOS 11 comes with several enhancements to improve accessibility of Apple devices. It even provides a number of new Accessibility functions including improved Braille support, improved VoiceOver rotor actions for announcing incoming notifications, and improved VoiceOver access to multi-page PDFs. Many users are expected to install iOS 11.1 to improve accessibility of their iPhones and iPads.
Enhanced Battery Life
Many Apple device users experienced battery problem after upgrading to iOS 11. The version 11.1 of the mobile operating system addresses and resolves the battery problem. It comes with enhancements to fix the battery problem caused by iOS 11. Hence, a user can easily extend the battery life of his device by upgrading to the major iOS 11 update.
Fixes for Key Reinstallation Attack (KRACK)
IOS 11.1 comes with fixes for a Wi-Fi vulnerability called Key Reinstallation Attack (CRACK). KRACK affects the security of iOS devices by cracking the widely used Wi-Fi standard –WPA2. WPA2 is used by most device manufacturers to protect Wi-Fi passwords. The updated version of iOS 11 comes with fixes for KRACK. Hence, users can easily enhance the security of their iPhones and iPads by installing iOS 11.1.
Restored 3D Touch App Switcher
After installing iOS 11 on their 3D touch equipped devices, users noticed the absence of 3D Touch App Switcher gesture. Apple intentionally removed the gesture during beta testing of iOS 11. It even released iOS 11 without implementing the 3D Touch App Switcher gesture. But Apple has restored 3D Touch App Switcher gesture with iOS 11.1. A user can avail the gesture on his 3D touch equipped device after installing iOS 11.1.
Changed Reachability Behavior
While using iOS 11, users lack the option to access Cover Sheet or Notification Center after enabling Reachability. IOS 11.1 allows users to access Cover Sheet even when Reachability is enabled. A user can access the Cover Sheet simply by swiping down from the top half of the screen. The Plus model users are expected to upgrade to iOS 11.1 to take advantage of the restored Cover Sheet access option.
Over 70 New Emoji Characters
Most mobile device users nowadays look for new and appealing emoji characters. IOS 11.1 enables users to avail over 70 new emoji characters. The new Apple emoji characters provided by the updated version of 11 includes expressive smiley faces, gender-neutral characters, mythical creatures, animals, food items and clothing options. The largest batch of emoji icons provided by iOS 11.1 will definitely appeal young users.
Multiple Emoji Suggestions
In addition to providing over 70 new emojis, iOS 11.1 further allows users to avail multiple emoji suggestions while using the QuickType keyboard in the Messages app. The updated QuickType keyboard displays and suggests multiple emoji characters at its end. Hence, it becomes easier for the user to pick and send the most relevant emoji characters almost instantaneously.
Several Bug Fixes
In addition to the new features and enhancements, iOS 11.1 also comes with a number of bug fixes. It comes with fixes for issues that caused cleared Mail notifications to reappear on Lock screen, affected movement of data between managed apps in an enterprise environment, and prevented the VoiceOver rotor to perform precisely. At the same time, iOS 11.1 also comes with a number of bug fixes related to Apple Watch app notifications.
Apple enables users to install and update iOS 11.1 by sending automatic notifications. A user even has option to upgrade to iOS 11.1 manually. But the size of the iOS 11 update differs from one device to another. Also, Apple has already started testing iOS 11.2. It has made first beta of iOS 11.2 available to select iOS app developers for testing and evaluation. Hence, there are chances that many users may update to iOS 11.2 directly instead of installing iOS 11.1.