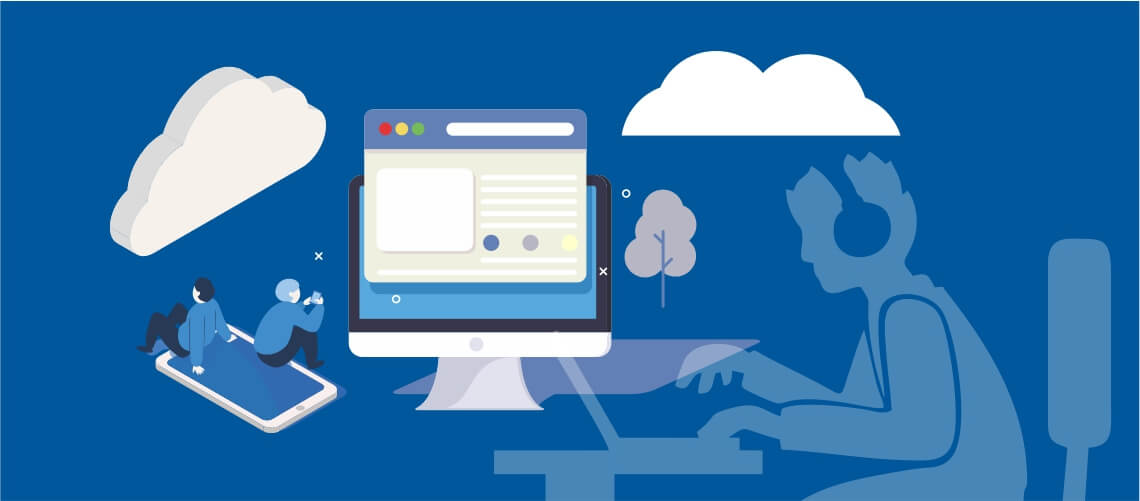 There was a time when enterprises were outsourcing IT services to reduce operational expenses. But a large percentage of enterprises nowadays focus on the value of IT services and credibility of the IT service provider. Several studies suggest that IT services industry will grow steadily throughout 2018. But the enterprises will opt for IT outsourcing services to leverage next-generation technologies like artificial intelligence (AI), mixed realities, and big data analytics. The landscape for outsourced product development is ever changing. The enterprises will also look for outsourcing partners with the capability to automate business processes and operations more innovative way. Here are some IT outsourcing trends which will impact and shape the industry in the years to come.
IT Outsourcing Trends For 2018
1) AI and Robotic Driven Process Automation
At present, robotic process automation (RPA) is a hot topic of discussion as a clerical process automation technology. Many enterprises leverage RPA to automate IT services through AI workers and robots. The IT companies can leverage RPA to automate common and repetitive software development tasks and bring down project overheads. While outsourcing IT services in 2018, many enterprises will opt for companies that leverage RPA to improve quality of IT services and reduce cost of outsourcing services. They will even opt for IT companies that develop, test, and deploy software applications using AI-driven frameworks and tools.
2) Wider Use of Cloud Technologies
Many enterprises nowadays optimize their business processes and operations by leveraging social, mobile, analytics, and cloud (SMAC). The cloud platforms even enables enterprises to carry on business operations smoothly without creating and maintaining on-premise IT infrastructure. Many enterprises even opt for cloud-based tools and services to meet their specific requirements by paying only for the resources consumes by them. Several studies suggest that more and more enterprises will move to cloud in 2018 to avail benefits like cost, speed, availability, and scalability. Likewise, many enterprises will explore ways to leverage the benefits of cloud technologies while outsourcing their IT services.
3) High Tech Contact Centers
Within a short span of time, AI-driven chatbots have started replacing call center agents. The chatbots act just like conversational agents by leveraging the latest AI technologies. They even have the capability to simulate real customer conversation or interaction through both textual and auditory methods. Many enterprises nowadays leverage chatbots to initiate conversation with customers and resolve customer queries. More and more enterprises will opt for chatbots and virtual agents to provide 24X7 customer support and service without deploying human agents. But they will still need high tech contact centers to handle complex customer queries and complement the chatbots.
4) Early Adoption of Emerging Technologies
The seamless machine-to-machine interaction facilitated by Internet of Things (IoT) will soon enforce enterprises to use next generation devices and upgrade their existing equipments. Likewise, blockchain, as a distributed and unalterable digital ledger, has the capability to transform business operations of enterprises from varied industries. The large tech companies have already started betting big on these emerging technologies – IoT, blockchain, virtual and augmented reality, and machine learning. The enterprises will explore ways to optimize their business operations and generate additional revenue by leveraging the emerging technologies early. The outsourcing agencies need to provide expert and specialized IT services to help their clients to leverage the emerging technologies.
5) Emphasis of Corporate and Customer Data Security
The ongoing revelations about Cambridge Analytica (CA) accessing and manipulating over 50 million Facebook accounts will compel enterprises to focus extensively on security of both corporate and customer data while outsourcing IT services. The IT outsourcing contracts will include specific clauses to prevent data breaches and manipulation. Also, the enterprises will review the security policy and system of the IT service provider elaborately to ensure data security. They will even emphasize on communication with the IT service providers only through 128-bit fully encrypted secured servers.
6) Demand for Independent and Freelance Outsourcing Services
Most enterprises nowadays function in distributed environments. They even create virtual environments to make employees collaborate and work with each other regardless of their current geographic locations. The workplace virtualization even enables enterprises to avail outsource services provided by freelance professionals and independent outsourcing agencies. Many enterprises will leverage latest communication technologies to carry out their business operations smoothly by forming a team of remote freelance professionals and specialized independent outsourcing agencies.
7) Emergence of New IT Outsourcing Destinations
At present, many enterprises outsource IT services to outsourcing agencies located in India, Malaysia, and Philippines. But several studies suggest that enterprises will outsource IT services in 2018 to companies located in Vietnam, Colombia, and Czech Republic. The emerging IT outsourcing destinations are also set to compete with established outsourcing destinations by creating flexible business environments and skilled workforce. At the same time, they allow enterprises to avail custom IT services at lower cost. Hence, many enterprises will opt for these new outsourcing destinations to curtail cost. But the enterprises concentrating on value of IT services will still opt for established outsourcing destinations.
On the whole, more and more enterprises will outsource IT services in 2018 to overcome constraints related to skill and resources. But most enterprises will opt for high quality and custom software development services. They will even explore ways to leverage emerging technologies by availing next generation IT services. Hence, there are always chances that the IT outsourcing trends for 2018 may keep changing from time to time.