Few incidents in the recent past brought back memories of my days in school. Although the narration is a personal one, I am sure many readers would identify themselves
or their friends with it. I was, as a matter of fact, quite a naughty kid and reasonable in studies :).
I would, in particular, be quite terrified on the days we had a question-and-answer session with the teachers. I would put in my best efforts by finding a seat in advance and do my best in concealing myself behind a friend with a more generous built. It would thus reduce the chances of my getting noticed and being at the receiving end of questions.
I would do the same thing if I had doubts on certain topics or sections in a passage..I was always shy and afraid of asking questions. I would be concerned about what my teachers, my classmates, and my friends would think if I asked a worthless one. I stuck to this habit through my days at high school, thus risking to perpetuate my stupidity.
However, as years went by, I felt my outlook beginning to change, not sure how and why; could well be due to the maturity and experience that age brings along, generally so to say.
 ……………………………………………………………………………………………………
The turning point was in a class on Data Structures, taken by one of the better-known professors in our institute. He was explaining Binary Trees that day. Having explained, he said in an emphatic voice "Am I Clear?"
And guess what, the school kid who was always shy to ask questions in early days.. stood up and said. "I didn't get it"… The lecturer asked
" Is there anybody else?". And to my surprise, the most intelligent person in our batch stood up as well!
So the professor went ahead and explained the concepts again. I did not hold back this time either and got up and said, "I still didn't get it, sir". I could not help it. The act seemed out of nature to me, but I was finding a strange degree of comfort doing it. On the third instance though, the professor remarked, "If you understood it's good, and if not then it's "excellent" ;)." Perhaps he got irritated.
Later in the day, the professor called me to his cabin and explained the concept again. To my surprise, he claimed that he was on purpose not explaining things the way he should have in order to check how attentive we were in the class. And that he was not surprised that I failed to understand him every time; indicating that I was the one paying attention.
The incident was a special one for me.  I had managed to overcome my fears and also realized the importance of asking questions. The fact that one should not hesitate to ask. If done with the right intention, one need not get bogged down thinking whether the question will be looked upon as silly or irrelevant. Questions can in fact sometimes lead to throwing up of bright ideas, which might bring about significant happenings, including recognition to the seeker.
 ……………………………………………………………………………………………………
In my professional career so far, I have seen many instances where people hold themselves back from asking questions, only to repent later. Or for that matter hesitate to share their thoughts/ideas. The fear of embarrassment of being judged unfavorably by peers or seniors tends to act as a deterrent. But what they don't realize is that by not asking questions and letting their doubts persist, they rely on assumptions to act. And in the event of these assumptions going wrong, they set themselves up for disaster. Besides, they also lose out on opportunities to address matters better. Smart questions can lead to better solutions and recognition. Sitting back and allowing questions to die in one's mind or waiting for others every time to ask is asking too less of oneself.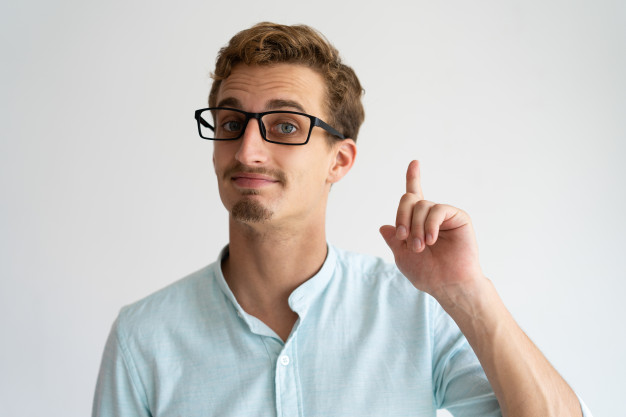 To all of those who are shy, hesitant or worried about what others may think of their questions, I hope my learnings help you get over your inhibitions. If you happen to work in the field of technology, you are at an advantage already. For the frantic pace of change almost entitles you to ask/share. So every time you feel an itch,approach your peers first, reach out to others in your organization, and if you sense a need to go beyond, connect to the world at large. We have enough tools and channels at our disposal today to facilitate that. Be fearless and ask as many questions as you can think off or share your thoughts/ideas. Just remember if you will not ask/share, then someone else will and you will be left wondering later " Oh Shoot!  I thought of the same as well".
 ……………………………………………………………………………………………………
The views and opinions expressed in this article are those of the author. To know more about our company, please click on Mindfire Solutions.