"Rehaan!!, Where are you?"
A voice buzzed near me. The pitch of the voice was high, and i could feel that it must be piercing through the walls into the green playground outside. The voice grew muffled – " What i am to do with this kid! He just does not ……… " I could not hear anymore..
But this story is not about Rehaan or his mom. It is about me.
I never talk to myself. I just give Gyaan. I am not intelligent. I am just efficient. But because i am efficient, i just am not able to get any rest. Who am I? I am Google. Google Search. I would have helped you so many number of times but sorry i dont know your name since you have not logged in. If you want, just click Sign in and say Hello. But yes, even though you will just tell me your userName, i will come to know about all your secrets because you know i am very good in archival of history. But dont be scared. I dont tell anyone – I am very secure and based on how you treat me or use me, i help you get to your results better with this archival based on your preferences.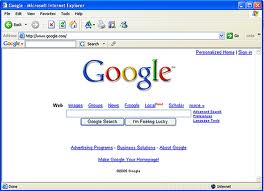 When i was born,  I dont remember much of the exact date – (Please – No need to search Me for this) but my parents were very happy. I did not look as beautiful as i look today and I was small and was barely able to walk, let alone search. My dad told me, "Google, Dont worry. You are my most beautiful child. A day will come when everyone in the world will know you and you will be praised by everyone alike". I had only learnt to listen to it and think it being daddyish love.
I had heard stories when i was playing with text searches, I often heard daddy talk over the phone to someone – "So what if Altavista can do …. ?" I would look at dad and think if I can help him but i could not- I was just a kid. At times in the middle of the night, i would wake up when someone typed something and i counted that to my memory. I dont know how but dad always used to come running to me to see the hit counter of mine. And this continued for days, months and years.
When I was about a year old, one day my dad drove me into a house where i had to "Live". Dad told me that everyone calls this house as the Internet explorer. I cried a lot since i was going to be live for the first time but dad said you will manage it just fine. At times when i fell sick, dad used to come and repair me. But i was not allowed in the garage home anymore. Dad said i am grownup now and have to live with the IE.  I recall one day when someone came and typed Altavista on my face and I showed him a few results. The guy just shouted – " Man, I dont believe this.. Altavista is just gone.. There is nothing getting returned from this. I could know that something happened to the other search engine.
From then on, i could see myself getting sick very much very often. I would often be taken to the garage home and dad and his friends would give me medicines. I never cried – I was a brave boy and dad told me that you would be one of the finest gentleman of all time. I believed him and took all the medicines which he gave me. Some of them I could not bear and i crashed out! Some i gave random results out but then dad loved me so much. Only when i was stable, he would take me to Internet Explorer house.
I was getting more and more loved by all people who came to this house. Everyone came to this house, met me always, typed on me and i gave them good results and slowly people loved me more. In IE, there were a few friends which i made. There was one called Lycos, he did similar things as i did but still i liked him somehow. And people did like him too.  Then Dad said, "Google – From today you dont have to climb the stairs to go upstairs if someone calls you. I have made a Google Search Toolbar and pasted it in front of the house – IE. So users will find it easier to find you and then you will have to answer them. Will you get tired son? "
I said, "No Dad. I love to work. I will be the best search engine. I will fulfill your dreams to the best of my abilities". Dad said nothing. He just smiled.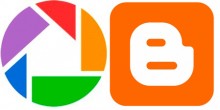 I dont remember how many years went by. But in a couple of years, i had so many of friends, and brothers and sisters which dad sent to my IE house. There was this guy called Picasa, who captured photos of everything whenever someone smiled, he used to archive that photo.  Then there were the google office kids – Google Docs and Google Calendar. Someone told me that you dont know – dont go by their looks, they are trying to do something on cloud which much older people are doing on the desktop clients. To this i would always feel, "Well, Yeah – Its all inside me but i will know only when someone searches me! " Couple of years back – Dad brought home two guys into IE saying they will be my companions – One guy – God he talked so much.. He just kept on talking and talking. His name was Blogger. Then i later knew – my dad adopted him. Then there was this cool hunk – You Tube. Picasa was always jealous of him because youtube showed the exact emotions, exact video that just photographs. But I was cool with everyone because everyone loved me.
Years later, Dad took us all into a new house altogether. We all love it. It is our own house. We call it the Google Chrome.  Till today we also go to the older house of ours IE and at times to the garage home too but we all love chrome. We also have a marketplace where we meet other people belonging to the Chrome app store or Google app store. All these new members too love me. I am the darling of all – I am google search. Today I remember what Dad used to say..
Son, You are the most beautiful of all searches. You have to work hard and always keep focussed. You cant complain for the pain which you will have to suffer in the interim period. You cant cry out loud. Learn to be patient. Dont worry if you cant be the cynosure of all eyes overnight. A day will come when all your efforts will pay off. A day will come when the entire world will just love you like anything. And i could know that this is the day which dad was talking about. I love you Dad.
"…… Where are you hiding?!!" Rehaan's mom's voice slowly faded in. She stood near my world. Started at my world's screen and the screensaver and said," God, the laptop has been on all this time!" and switched me off.
I was not scared.
I knew that this is the time to take a power nap to get ready for more efficient searches when my world sees the new sunshine! After all, I have to live my dad's dream and make him proud.
Author – Subhendu Pattnaik