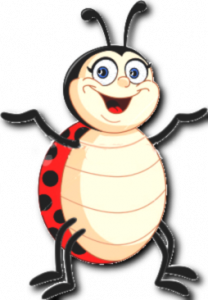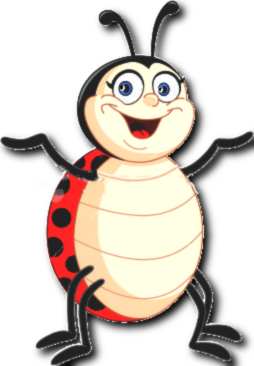 Hello folks ! Today I am going to tell you a story of three friends …. Yes you guessed it right, one of them is me . All three of us were a gang of notorious beings – blocking a code here, hiding a window there, disabling a button for the poor user or crashing the application a few times ! But we were living happily in our world until came in the big monster 'The Tester'. Oh what a sweet fellow to begin with. He entered out territory with a gentle smile, its only later did we realize that he captured every corner of our house. He specially looked for the crevices and deep holes. God ! …. how difficult our survival became. Every morning when he came, we tried to hide ourselves and pray for the evening to come so that he would leave for the day. But how long could we, the tiny creatures survive this big bad monster and one day the inevitable happened and our lives changed forever.
He found out all three of us. But as clever as he could get, he didn't do us any harm. Instead he just sent our details and complaints to the 'Developer' in a 'Bug report' and also put a 'New' and then 'Assigned' tag around our neck. The tag which we could never remove on our own. And then began the game of changing tags. Every fortnight the tags kept changing and the only constant was our neck ! The intelligent developer then changed the 'Assigned' tag to 'Open' and he suddenly changed his roles too. From a developer, he now turned into a Doctor and we three poor creatures his patients ….and then started the diagnosis.
One of our friend was lucky enough to receive the 'Rejected' tag after the diagnosis. He was no longer a 'Bug' ! My dear friend lost his identity but only to get his life saved. What an irony this is ! 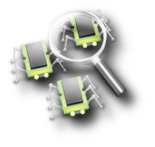 The other friend was not that lucky. He had to undergo some major surgeries, only to receive the 'Fixed' tag. Well, the smart 'Development lead' changed the tag to "Pending retest' an sent him back in the hands of our cruel monster. Cruel, because he did not let my friend be in peace. He promptly and happily changed the tag to 'Reopen'. I will never forget the twinkle in his eyes and the pride in his smile, when he sent my dear friend back for the surgery. My heart was crying, not for one but two reasons. One, my friend was going away for another surgery and two that I would never meet my friends again. What ? You didn't understand why am I saying so ? This is because I am nearing towards my end….
Like my friend, I too underwent a surgery and the tags around my neck were also changed from 'Fixed' to 'Pending retest' to 'Retest'. But do you know which tag am I now sporting around my neck? Yes, you are right – It is 'Closed'. I am taking my last breath. By the time you will finish reading this story, I will be gone. The only remains of my existence will be found in some 'Test suite' – TS no. 20 TC no. 14.2  ….and my epitaph would read something like 'The application should not crash'. And trust me the tester will not put in all these efforts for me and my memories but only to keep a record of his laurels !!
I am in the last phase of my life cycle – the 'Bug Life Cycle'. Yes, I AM A BUG and this was my story.
Hey ! wait a sec please. People often say that last wish of a dying creature is always fulfilled. Can I make mine ? Please please please …. Just allow me to crash the application one last time ! He He He ….