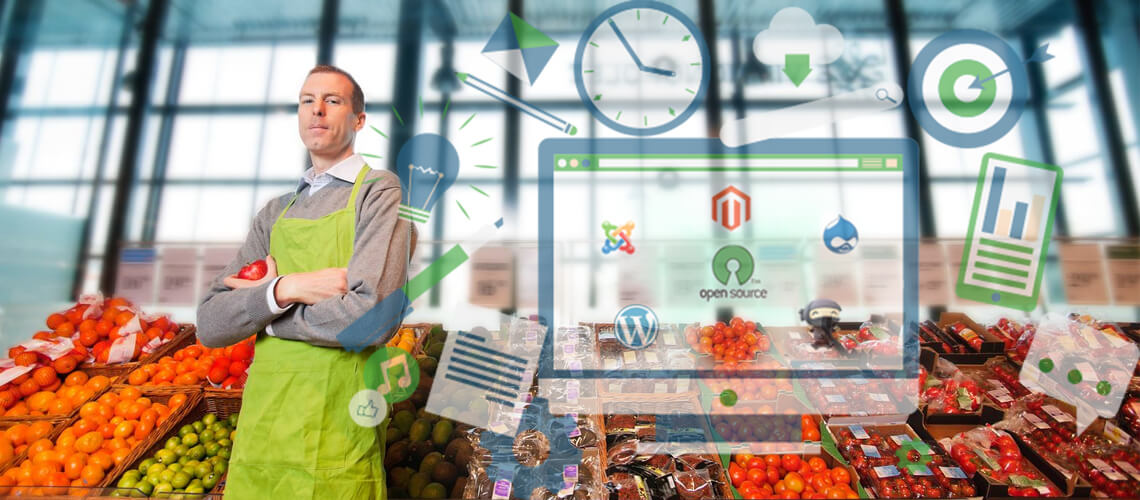 Outsourcing IT requirement to an offshore location has been a trend for companies since the last two decades among which, India is treated as the most preferable destination. Almost every company, be it SMB's or large corporations outsource part or whole of their IT requirements to third party vendors. Affording an IT department in-house for a SMB requires manpower as well as enough funds for taking care of infrastructure. So, they look forward to SMB IT outsourcing to offshore locations in order to; control the excessive flow of funds. The funds required in outsourcing are also sizable but, it is not as higher as required for an in-house set up. In case of larger corporations, their concern of outsourcing IT would be something different. They might look forward to an offshore location to outsource expertise in a certain skill set which they themselves lack. This post will discuss in detail the various factors that drive SMB IT Outsourcing.
Various SMB's face various problems with respect to IT. Some might not have the requisite funds whereas others might not have the required expertise. But, in both the cases they are willing to pay vendors the amount for the service availed.
Factors Which Drive SMB IT Outsourcing
Reducing Cost
As mentioned above affording IT infrastructure in-house or engaging manpower for your IT requirement would be an extremely costly affair. But, if SMB's outsource their IT requirement to an offshore location, they can cut cost by a large percentage.
Skill Set & Experience
As a business owner you would like to hire the most proficient and expert resources to take care of your IT requirement. You would never compromise quality over cost. But, what if you get a variety of skill and the most experienced resources at a lower cost with a third party vendor in some other location. You would then think over it and opt the vendor to take care of your IT requirement so that you can focus on your core competencies. Technology advancement has worked wonders for SMB's in today's world. Sitting at one location you can have your work done at another location and that too at high quality and low cost.
Leveraging Open Source Technologies
Most SMB's that focus on their core competencies; do not have any clue about the current technologies. They do what they know best. So, in this case they consult with other outsourced software vendors to provide them IT solution in latest and open source technologies to reduce costs.
Increasing Productivity
Every organization is concerned about their company's, employees and user's productivity. Implementation of IT into their existing system has been proved to be a boost to their respective productivity levels. Hence, companies choose to outsource IT in order to achieve results.
These were few points which I could trace out that drives SMB's to Outsource IT. IT Outsourcing for SMB's have yielded results over the years. The risks involved were mitigated by the benefits gained. Few of those benefits are process maturity, cost saving, knowledge & expertise, risk & quality control, capacity management and staffing.
In order to avail these benefits, SMB's should outsource their IT requirements to those offshore service providers who have prior experience in managing SMB projects. The IT solution provider for SMB's, needs to have a clear understanding of the SMB's technology and business needs so as to meet the objective.
Offshore outsourcing has gained attention of a small number of SMB's till today and there are others who still have to understand the underlying benefits and accept it. There are many providers of outsourcing services prevailing in the market that accommodate small business model and have experience in dealing with such projects. The SMB owners should keep a tab on the ever changing landscape of outsourced product development and do not hesitate and outsource your IT requirement.
……………………………………………………………………………………………………
We, at Mindfire Solutions, believe firmly in Offshore Small Team Software Development. We have been working with many SMBs across the globe to solve their problems. Talk to us and we will help you push your idea to the real world!