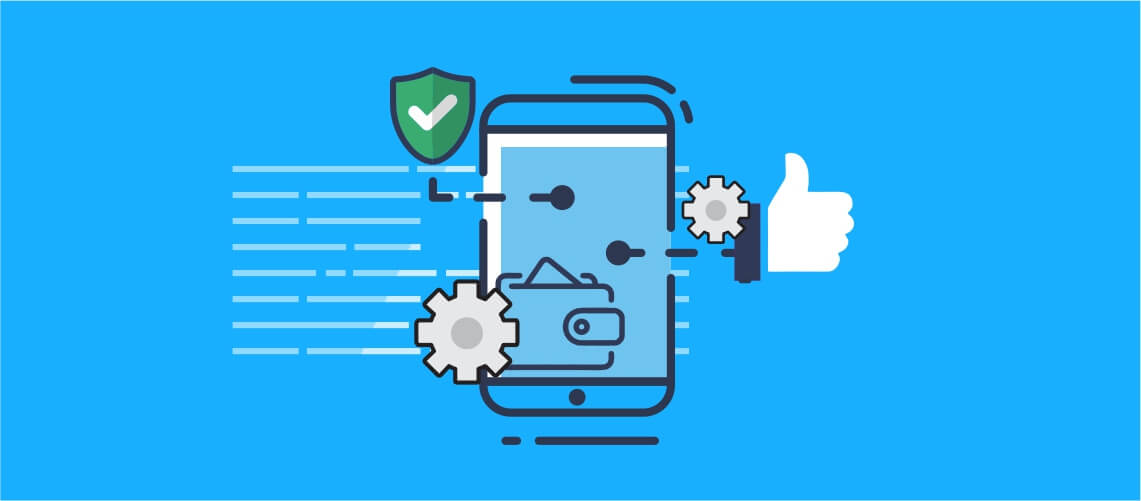 According to recent study from Juniper Research, "Nearly 2.1 billion consumers worldwide will use a mobile wallet to make a payment or send money in 2019, up by nearly 30% on the 1.6 billion recorded at the end of 2017." Within a short span of time, mobile wallets have emerged as a popular alternative to debit and credit cards. Also, the mobile wallets have emerged as the most preferred eCommerce payment tool in many countries. Consumers nowadays use mobile wallets on a regular basis for both online and offline transactions.
Users nowadays also have option to choose from a wide variety of mobile wallets – open, semi-open, closed, and semi-closed. Likewise, they can choose from a wide range of mobile wallet apps according to his mobile device and operating system. Many mobile devices even come with built-in and pre-installed mobile wallet apps. There are a number of factors that drive the rapid growth and adoption of mobile wallets. Also, there are a number of reasons why many consumers nowadays find it more convenient to make payment through mobile wallets.
Mobile Wallets: Safety vs Convenience: Why Consumers Prefer Mobile Wallets to Other Payment Options?
No Need to Carry Cash or Debit/Credit Cards
The users can store debit and credit card information in mobile wallets. Likewise, they can transfer funds to the mobile wallets by using net banking or debit/credit card. These options enable users to make payment in a quick, convenient, and secured way. The consumers can further use mobile wallets to perform a variety of financial transactions without carrying cash or debit/credit cards.
More and More Retailers are Accepting Mobile Wallets
Most online and offline retailers nowadays allow customers to choose from multiple payment options. Some merchants even allow customers to make payment through a number of mobile wallets. Several studies suggest a steady increase in the number of merchants accepting payment by mobile wallets. Hence, it becomes easier for customers to use mobile wallets for varied financial transactions.
Simplify Online Financial Transactions
The consumers can use mobile wallets to conduct both online and offline financial transactions. While buying goods online, the customers can use mobile wallets to make payment conveniently without typing in debit or credit card details. The mobile wallets even make it easier for users to conduct eCommerce and mCommerce transactions on their smartphones and tablets.
Speed up Local Store Checkout
The customers can also use mobile wallets to make payment by overriding checkout lanes. A number of mobile wallet providers enable users to make payment at local stores and outlets immediately after picking the goods. They even allow the users to authenticate their identity through multiple options.
Attractive Loyalty Reward Programs
In addition to simplifying online and offline financial transactions, the mobile wallets also enable users to avail attractive discounts and loyalty rewards. A consumer can accumulate more reward points by using the mobile wallet frequently. Many mobile wallets providers even apply the discounts or reward points automatically at the time of checkout.
The mobile wallets are considered to be safer and more secure than both cash and debit/credit cards. The customers have to go through an elaborate authentication process while making payment through mobile wallets. They need to prove their identity by entering passwords/pins or scanning fingerprints. The mobile wallet providers even use latest security features and encryption mechanism to keep the user data secure and inaccessible. However, a number of studies suggest that many customers still hesitate to use mobile wallets due to security and privacy issues.
What are the Common Security Vulnerabilities in the Mobile Wallets?
The security vulnerabilities differ from one mobile wallet app to another. Some of these vulnerabilities are generic to all mobile apps, whereas others are specific to mobile wallets apps. Likewise, some of the security issues are caused due to vulnerabilities in the mobile wallets app, whereas others are cause due to non-implementation of security measures by end users. However, each type of vulnerabilities impacts the adoption rate of mobile wallets by creating security and privacy issues.
All Information Stored in Mobile Devices
The mobile wallets enable users to store their debit or credit card information in an encrypted form. But the mobile wallets need to remain installed on smartphones or tablets. A number of studies suggest that many users do not lock their mobile devices. Likewise, a large percentage of users create easy-to-hack pass codes like 1111 or 1234. Hence, the mobile wallets can always be misused when the mobile device is lost or stolen.
Vulnerabilities in Payment Technologies
The payment technologies have been evolving consistently. But no payment technology is flawless. The users have to implement some common best practices to overcome the vulnerabilities in payment technologies. For instance, the users must set strong passwords, change the passwords regularly, enable two-factor authentication, and update the apps regularly to keep the mobile wallets secure. Also, they need to opt for mobile wallets that keep all user information encrypted.
Phishing Attacks
Many cyber criminals nowadays execute phishing attacks by sending emails. The emails look authentic and persuade the users to share sensitive information. The cyber criminals can leverage the information collected through phishing attacks to set up new mobile wallets accounts. They can even take advantage of the loopholes in the registration process to set up a new account with the existing mobile number and credit/debit card information. Hence, the users must identify and prevent phishing attacks to use mobile wallets securely.
Securing Data Transmission
Many users nowadays use mobile wallets with public Wi-Fi and unsecured networks. When a use makes payment through mobile wallets over an unsecured network, it becomes easier for hackers to access sensitive information. The sensitive information even becomes more accessible when the mobile wallets transmit data in plain text format. The sensitive user information like user ID and password stored in plain text format can lead to financial frauds and identity thefts.
On the whole, mobile wallets have the potential to make other digital payment options obsolete in the long run. But the popularity and adoption of mobile wallets will be impacted directly by a number of security and privacy issues. The mobile wallet companies have to follow the latest mobile app development trends and implement the advanced features on regular basis. They also need to have talented pool of mobile app developers  to upgrade the security and encryption technologies frequently to protect sensitive user data and prevent frauds. At the same time, the users must take a number of steps to keep their mobile wallets safe and make payment in a more convenient way.