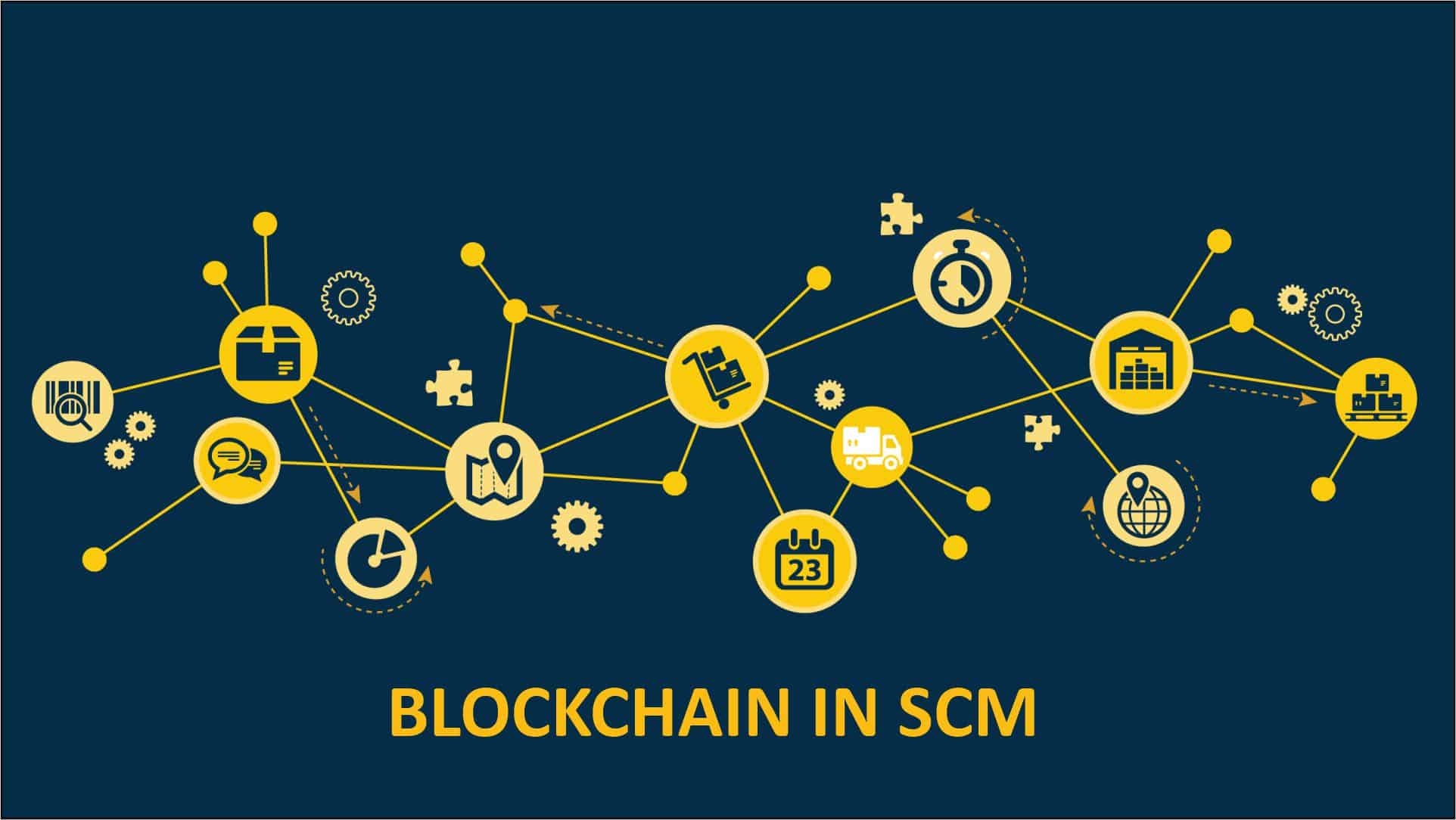 With bitcoins and cryptocurrency gaining much popularity over the last few years, its underlying technology – blockchain, seems to be the latest buzzword across industries. There seems to be a sudden urge among businesses to adopt and use the technology to significantly improve their workflow operations. The concept seems to have a promising future that would assist in solving several hold-ups of the existing technology gears. 
But first, let's look at what blockchain technology is.
What is Blockchain?
A blockchain is a digital ledger that records all cryptocurrency transactions. It consistently keeps growing as "completed" blocks are added to it with a new set of recordings. Each block contains a cryptographic hash of the previous block, a timestamp, and transaction data. Bitcoin nodes use the blockchain to differentiate legitimate transactions. 
Using Blockchain in Supply Chain
As per a Zion Market study, the market scope of blockchain technology in supply chain management is estimated to grow to approx. USD 3.15 billion by 2028.
The use of blockchain in the supply chain helps firms significantly in cost reduction, source tracking, and establishing trust. The immediate need to eliminate intermediaries has paved the way for the automation of supply chain operations.
Supply chain blockchains have replaced coins to tokenize different types of transaction-related data. This has thus enabled the creation of unique, transparent, and easy-to-verify detectors for purchase orders, inventory units, bills of lading, etc.
This technology governed the overall blockchain supply chain market in 2021 and is expected to continue dominating the forecast period. The reason is the growing adoption of blockchain platforms for streamlining the supply chain processes.
How Supply Chain Industry Benefits From Adopting Blockchain
Blockchain in supply chain gives increased supply chain transparency, and significantly reduces costs and risks across the supply chain. Here's how:
Real-Time Sharing of Data
While blockchain records actions in a chain of "blocks" and display the most recent information, all the previous records are also saved. Blockchain ledger allows you and multiple partners to work on the same data in real-time, without losing any. However, it is to be noted that the data once recorded, cannot be altered and only be viewed.
As every new block created is linked to the previous blocks, it's impossible to fabricate or modify any data. To make any changes to the ledger data, you need to make changes to hundreds of copies of that ledger at the same time. Simply put, this means it can't be hacked. 
Additionally, blockchain data is decentralized. This implies it's not stored in a single location like its previous supply chain tech. The data can be accessed through the cloud network from any geographic location worldwide. However, while anyone can view the records via the internet, it would need someone to verify access to any specific data.
Blockchain ensures transparency throughout the supply chain process as it's a shared database. This transparency is vital for managing products with shorter life cycles, and also for managing the entry of additional partners in the supply chain. 
Moreover, blockchain tech enables supply chain partners to monitor transaction status in real time. They know the exact location of the product without having any doubts created by manual records. This ensures smoother processes, reduced lead times, reduced delays and redundancy, greater team relationships, and a satisfied customer.
Additionally, blockchain supply chain innovations bring about the following key benefits:
Improved tracking of the material supply chain to meet corporate standards
Reduced losses from the counterfeit or black market
Reduce paperwork and administrative costs
Improved transparency and compliance over outsourced contract manufacturing
Reduced probable public relations risks due to supply chain malpractices
Builds stakeholders' trust and ensures their engagement and involvement
Blockchain Challenges
More Industries Need to Adopt
While certain industries have successfully adopted blockchain, it is yet to see increased adoption in the supply chain industry. The technology makes transactions and international payments more secure, efficient, and transparent. However, more industries are yet to implement blockchain in the future as organizations continue to experience the benefits of its implementation.
The key barrier to a blockchain is the relatively small network of users. To scale up operations, all members throughout the supply chain, from the supplier to the retailer, need to use it. Since the entire blockchain ecosystem still seems new to many, more users are yet to adapt, or are still adapting to it.
Complexity in Handling Data
While implementing blockchain is easy, blockchain programming is something that requires users to learn complex skills. This means firms need to give comprehensive training to their workforce or outsource their programming to a third party.
Clustering And Anomaly Detection
Clustering and anomaly detection are unsupervised learning methods that can be used for fraud detection by identifying patterns within your data that suggest fraud may occur, such as many small withdrawals from an account or many large purchases made at one store over time.
The laws and regulations seem to be another barrier to blockchain adoption. Due to the global nature of supply chains, there is an intricate range of worldwide regulations to be considered. Today's supply chain regulators are exploring ways to integrate the old and traditional laws with the new emerging digital technologies.
However, as more users of blockchain begin to see the advantages, greater will be the number of adopters of the cloud-based database infrastructure.
Final Notes
Blockchain technology has great scope and has promising years ahead in assisting firms as well as industries. Using blockchain in supply chain can help reduce administrative costs, achieve a boost in performance by streamlining processes, and widen visibility across overall operations. New emerging technologies thus offer promising opportunities to enhance and improve the supply chain industry and the transparency within.
To explore new ways to create business value using blockchain in supply chain, Mindfire Solution has a team that does the groundwork of developing customized solutions to help you bring efficiencies to your business model.
If you are looking to integrate blockchain technology into your firm's supply chain strategy, Contact us.