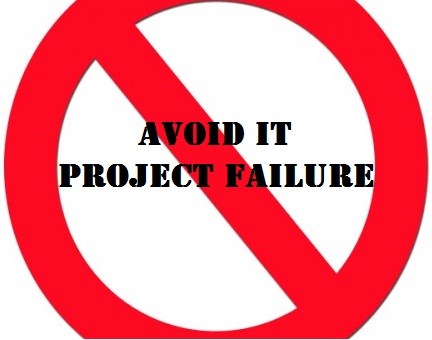 In today's world, technology can be influential in bringing nations together and on the adverse can destroy nations. Businesses these days are taking advantage of it to manage work across geographical boundaries and as a result minimizing their cost and effort. This is what is coined as the term "Outsourcing". Though there are some worries in offshore software development work, still it is a widely accepted phenomenon by a majority of companies.
The topic of outsourcing continues to grab headlines irrespective of success or failure of offshore outsourcing projects. Companies have mixed response when it comes to feedback on their working experience with outsourced companies. Some companies might have had very good experience working with outsourced companies whereas others might have faced failure. Reasons may be many but identifying one or even a group of reasons is a tough task and sometimes impossible. A number of contributing factors cumulatively result in Offshore Outsourcing IT projects to fail. Some of the generic factors might be improper planning, ineffective management, inaccurate estimates or unclear objectives. But, apart from these, projects fail for some other minor but very influential factors such as communication, infrastructure complexity, culture and sometimes labor division. Let us discuss each of these minor factors to avoid mistakes and as a result avoid project failure.
Communication: We know that communication alone does not only mean language. While dealing with different teams across different geographies, it is obvious that communication would undergo other major challenges like time zones, location, distance etc. All these should be managed properly before the start of an offshore outsourcing project. Anybody dealing with an outsourcing project should previously finalize upon the modes and mechanism of communicating. By this I mean that, whether e-mails/Skype calls/video conferencing is sufficient or do they need daily status reports and other online facilities to monitor.
Infrastructure: A very important aspect of offshore outsourcing project is infrastructure. This not only includes physical presence but other underlying factors like facilities & hardware. The companies outsourcing needs to ensure that all the team members have adequate tools and access required to complete the work. Hence, they need to make sure that all issues related to privacy, licensing, intellectual property rights and trade agreements are sorted out.
Culture: Culture is an under-estimated factor for project failure but, it is very subtle and can affect offshore outsourcing projects to a great extent. Work culture is different in different countries. Hence it is imperative that, every organization should be fully aware of the outsourced location and its culture. Properly managing culture would definitely yield a successful project. One always needs to understand how people in different cultures behave to work with them as work attitude may differ from one culture to the other.
Labor Division: Sometimes work is divided among various outsourced companies by the offshore company in order to reduce money. But doing so will not reduce your pain. Instead, it will affect the project's success, increase worries and also affect long term relationship. Evaluating companies based on their strengths and weaknesses irrespective of the price is rather a better and less risky way of allocating work.
In my knowledge, these factors are the most under-rated ones but are highly effective while deciding upon a project's future apart from the other mentioned points of improper planning, ineffective management, inaccurate estimates and unclear objectives. Hence, these should not be neglected and taken care of prior to outsourcing a project.
Cheers,
Author – Suryakant Behera