Expertise in
Robotic Process Automation
We specialize in crafting end-to-end RPA solutions that seamlessly integrate with your existing workflows and processes. Our RPA services are designed to enhance your operational efficiency and drive tangible results.
With a collaborative discovery of your processes and automation requirements, we craft solutions that perfectly align with your unique challenges and goals. Our aim is fulfill your objectives, leading to maximum efficiency gains and cost savings.
We provide end-to-end RPA services to help organizations plan, implement, manage, and continuously optimize their automation initiatives, driving efficiency, cost savings, and improved business outcomes.
Consulting & Assessment
-> Understand business processes, identify automation opportunities, and create a roadmap for RPA implementation.
Process Analysis & Design
-> Analyze existing processes, optimize them for automation, and design workflows incorporating RPA technology.
Custom RPA Development
-> Tailored RPA bots and workflows to automate specific tasks and processes.
Bot Deployment & Integration
-> Deploy RPA bots and integrate with existing systems, apps, and databases to ensure seamless data flow.
Testing & Quality Assurance
-> Ensure the accuracy and reliability of RPA solutions, includes identifying and rectifying any errors or issues.
Support & Maintenance
-> Monitor, manage, and update RPA to adapt to changing business needs.
Security & Compliance
-> Implement robust security measures and help clients meet regulatory requirements
Scaling & Expansion
-> To meet evolving needs.
Performance Monitoring & Reporting
-> Track the impact of RPA on KPIs for ongoing improvement.
Cognitive Automation & AI Integration
-> Integrate AI/ML to enable cognitive automation, making bots smarter and more adaptable.
Analytics & Insights
-> Leveraging data collected during automation to provide insights that drive informed decision-making.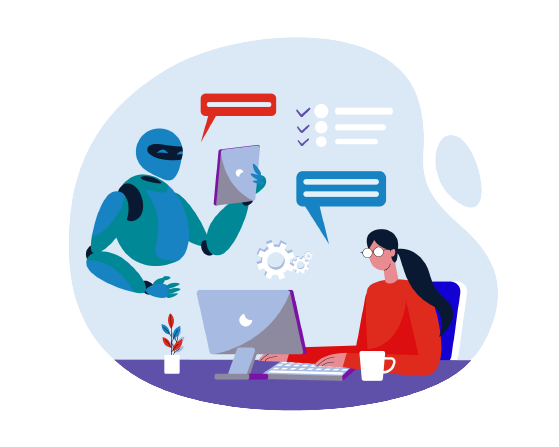 Platform & Technology
RPA Tools
UiPath, Automation Anywhere
Programming Languages
C#, VB.NET, Python
Cloud Services
AWS, GCP, Azure
RPA serves as a catalyst for digital transformation, allowing companies to remain agile and responsive in an ever-evolving business landscape. Get custom solutions to elevate your business to new heights of success.
Automate business processes
Reduce direct and indirect costs
Increase engagement and satisfaction
Achieve higher efficiency
Provide outstanding customer experience
Light up digital transformation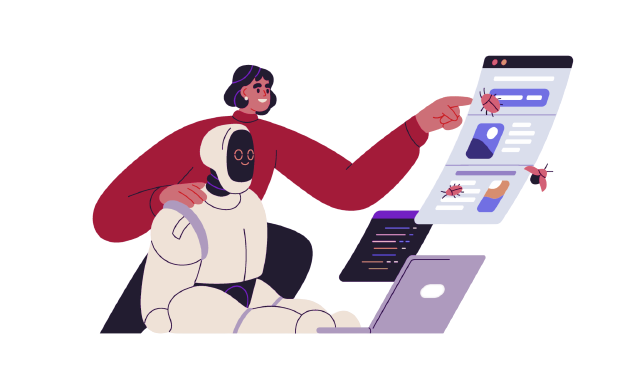 Igniting Ideas
To Solutions
With Mindfire's Custom RPA Services, you will not be just automating tasks. Rather, you will be cultivating a competitive edge. Transform your processes in order to drive innovation, and attain a comprehensive grasp of your operational landscape.
By entrusting your Software Development needs to Mindfire's Team, you leverage our vast experience in cutting-edge tech-stacks, platforms and industries.