Who we are
An Engineering
Powerhouse
We are experts in software product development with deep proficiency in offshore-based software development work using Agile methodologies
We have been serving global clients for over 20+ years, some of which are working with us from the time of their inception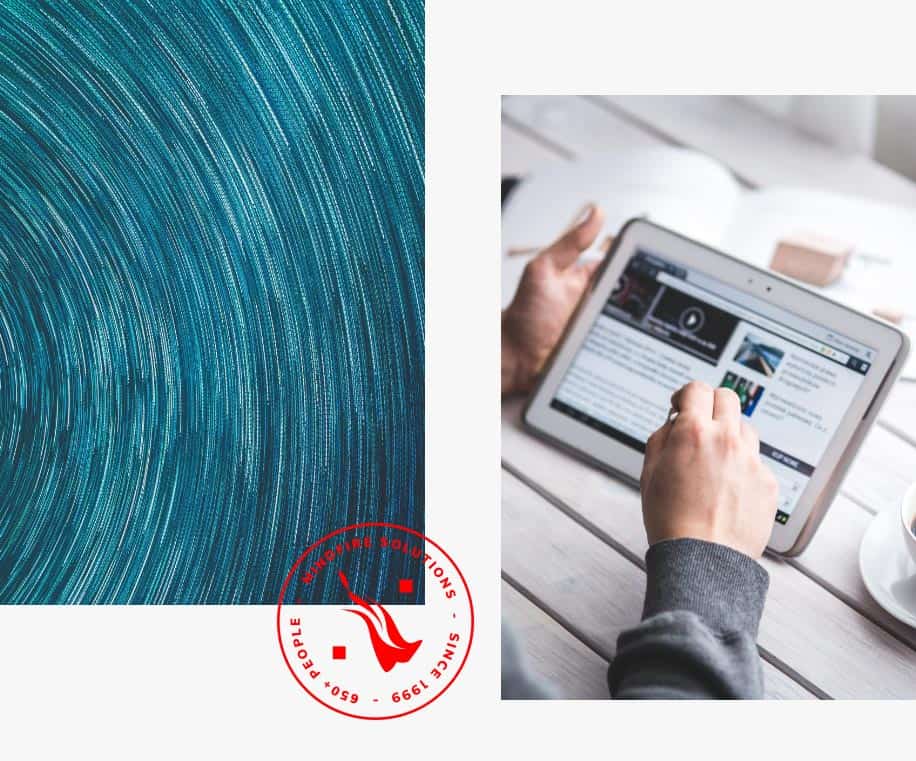 We have noticed our buyer personas carrying some common concerns. Allaying those fears below.
CEOs
● Can the software partner be trusted to deliver?
● Will my product reach the market on time?
● Will the solutions equip me to differentiate in the market?
● Will economic downturns affect my software partner?
● What will be my ROI?
A 20+ years old company with 1000+ successful project executions for over 500+ global clients - these numbers are as much a reflection of our ability as they are of our tenacity and steadfastness. We have served numerous clients in their mission-critical projects, and have played our part well in enabling them to emerge as premier companies in their field of work.
Withstanding 3 major economic slumps, we are financially sound to face such challenges in the future. A 100% debt-free financial structure gives us the economic freedom to explore and invest in building capabilities. These in turn help us to stay competitive and at the top of our game. Our engagement models are flexible and are adaptable to the needs of our customers.
We would not have survived this long if we weren't good at anticipating and keeping up with the rapid pace of change this industry is accustomed to witnessing.
IT Business
Executives/CTOs
● Do the engineers possess the required levels of skill and knowledge?
● Will my software partner deliver on time with the right quality?
● Do they have the ability to scale up and acquire niche skills?
● Are they invested in keeping up with technological advancements?
● How secure is my data?
We have an eminent workforce. Our engineers are full-time hires, shortlisted from reputed colleges, and selected only after successfully going through our stringent selection process. We evaluate them on 3 aspects - analytical thinking, programming fundamentals, and inventiveness. Before being introduced into projects, they are made to undergo a comprehensive training that delivers on 2 accounts: it enhances their technical skills to a level the industry values, and exposes them to contemporary software quality standards they are required to uphold. Additionally, the company invests in a range of activities that emphasize on knowledge building: seminars, conferences, workshops, in-person and online training, certifications, etc. The aim is to keep people technically relevant to the times . The industry we operate in is highly disruptive. We are always on our toes to stay relevant, avoiding the technological hypes and embracing the pertinent ones.
We are constantly vigilant about taking the necessary steps to ensure the safety of our client data. In 20+ years of our existence, we have not had a single case of an IPR breach related to Patents, Copyrights, Trade Secrets, and Trademarks. We have never had any cases of Lawsuits or Data-compromise issues raised against us. Our employees are bound by Non-Disclosure agreements to protect the confidentiality of client-data that they deal with.
SMB
Owners
● How do I choose the right software partner?
● Will it disrupt my existing business?
● Will the cost of procuring solutions be very high?
● How can I be assured of getting the best solution?
● How about integration with my old legacy systems?
We specialize in serving the software development and testing needs of small and medium-sized businesses. Backed by 20+ years of experience doing this, we know what it takes to execute projects successfully in this field of work.
Our solutions are not generic. We custom build them to specifically overcome impediments that stall a company's progress. We also make it point to implement them causing the least amount of disruption. Besides having flexible engagement models, we are experts at leveraging cloud-technology. It allows us to pass on to the SMBs the same benefits, at a fraction of the cost, that large corporations otherwise draw with very high investments.
We understand the dilemma of dealing with the inertia that legacy systems generate. Therefore, we make objective evaluations of such systems alongside our customers, before suggesting the best course of action. The decision on whether to replace them or interface with them is made only after we get their buy-in. The approach gives them the opportunity to prepare in advance for likely business disruptions, if at all.
Startups
● Will the software partner select the right technology?
● Will I get a fast-enough release?
● What is the risk of IPR infringement?
● How do I manage an outsourced development team?
● How do I accommodate the volatile changes in the market?
● Can the software partner ramp the team up and down fast?
From the onset, Mindfire has revelled working with Startups. We have had many nestle with us for years through the stages: struggle, fund raising, traction, growth, consolidation and acquisition. We do our best to empower them and increase their chances of success. The truth is, we also enjoy the ride every time, courtesy our own "Startup mind-set".
Over the years, we have grown to understand the dynamics of these engagements quite well. That they could be caught in spirals of anxiety at times is something we are well aware of and can deal with. And also the fact that it is imperative for us, as their software development partner, to always stay agile and resourceful to meet the unique challenges they bring to us from time to time. We do that through our preparedness : by hiring bright tech minds, investing in their continuous development, building expertise in the latest tech stacks, and staying aware of the emerging trends in our field of work. To live up to their demands requires a certain level of intensity and perseverance. We challenge ourselves to exhibit it every time. That many of our existing clients have and continue to refer Startups to engage with us is a reflection of the trust they have bestowed in our capabilities.
With Mindfire, a Startup doesn't need to agonize over having to set up a software team or invest deeper with experts - CIO/CTO/VP Engineering. From setting projects off the ground in quick time, running through with the iterations, and upholding the timelines of delivery, we stay rock solid beside them. It gives them the certainty and the freedom they always desire to channelize their energies towards the core activities – product-focus, managing scale, raising funds, expansion of customer base, penetrating new markets etc.
Igniting Ideas
To Solutions
Mindfire has the tech expertise to serve the IT and digital needs of companies. Our services are aimed at enabling them to realize their business goals and outperform their competition.
By entrusting your Software Development needs to Mindfire's Team, you leverage our vast experience in cutting-edge tech-stacks, platforms and industries.